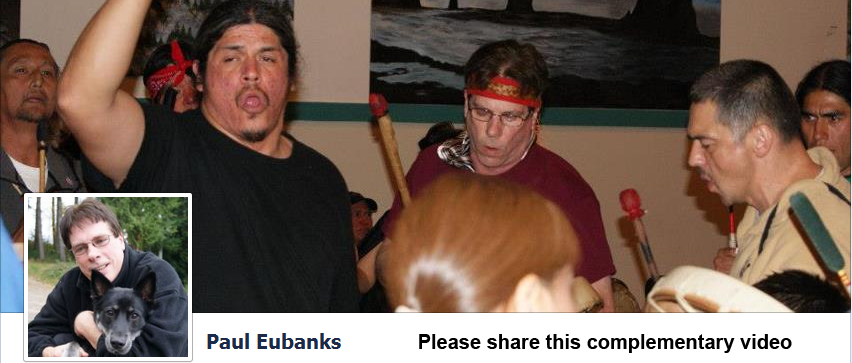 One of my proudest accomplishments. Because of the generous hearts of so many first nations tribal members contributing to the 10wolves audio collection, I received a phone call early one morning from the curator of National Museum of the American Indian of the Smithsonian in Washington D.C. The curator told me the museum had searched but was unsuccessful in finding a source of Pacific northwest native american music to accurately aligned with their video which would introduce the one year exhibit "listening to our ancestors". I was thrilled. The curator gave numerous compliments for the 10wolves audio collection. A deal was struck, and I granted them permission to use the clips from several albums. All of the money was paid to the singers. All of the singers names are posted in the credits at the end of the video. The credit truly goes to the singers. The leader of the Skokomish cultural longhouse, Bruce Miller, had told me numerous times he had wanted the world to hear the music of this land the Pacific northwest, (Southern Puget Sound).
One week before Bruce passed I sat with him in his living room for several hours as we shared memories and desires for either of us. After we are gone. I asked Bruce what was the most important action to be taken for his people for the rest of time. He quickly replied "generosity" never forget it. It is the way of our people.
Because of the generosity Bruce so freely handed out, today till the end of time you may hear songs and stories hosted from this great elder and cultural keeper of the Skokomish people. And numerous other tribal relations he shared.
The music in this video is from numerous sound clips from TW2 "From the Time of Our Ancestors", and from TW3 "Sacred Friendship".
WE MADE IT ALL THE WAY TO THE SMITHSONIAN! WE THANK YOU. www.10wolves.com — at National Museum of the American Indian.